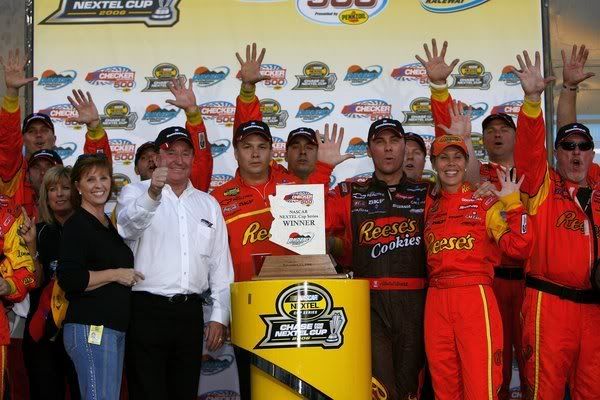 Kevin Harvick sweeps, Jimmie's pretty much got the point title locked up, and the 17 team once again has a mystifying bad run. I didn't watch the last half of the race yesterday but instead was on the road headed back here and was able to enjoy MRN's coverage for the first time in a while. I think it may have been the best coverage I've heard in two years for a race. A novel idea would be to put those guys on TV.
Since I'm ready for 2007 to be here, I found pics of the #16 AmeriQuest Ford Fusion that Biffle will drive next season: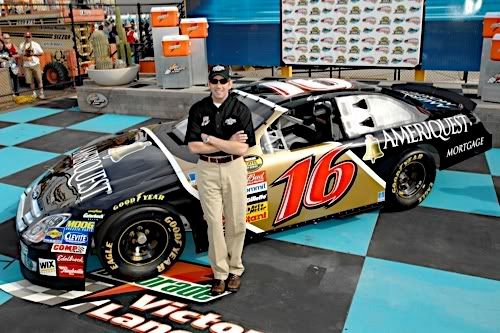 I also can barely see to type what I'm doing since I'm feeling pretty bad so I'm gonna get off here. I should be feeling better in a few days.