Or so his mighty beard would have you believe. This might be my favorite pic from testing thus far. Did he grow it to look more mature? Is this the first time he's had facial hair? These questions need to be answered. But if he keeps it, I guarentee he'll win races in 2007.
Other images I came across: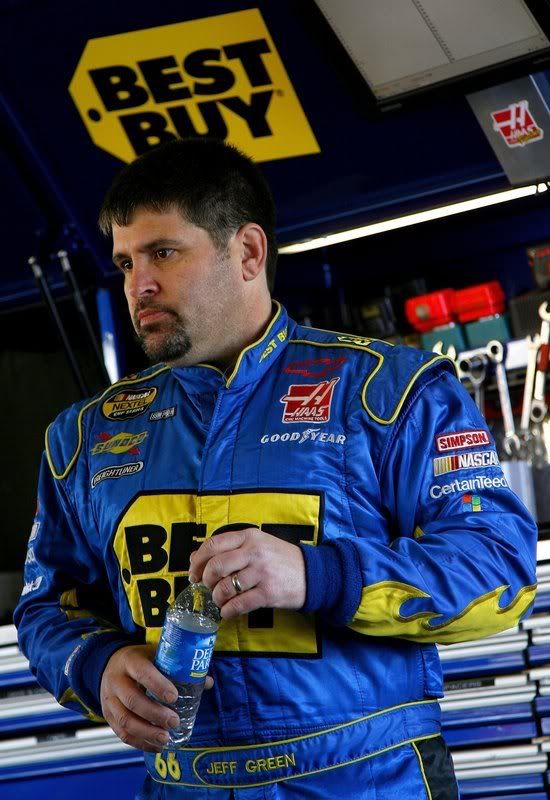 "Screw your beard, Vickers. I'm going with the serial killer goatee."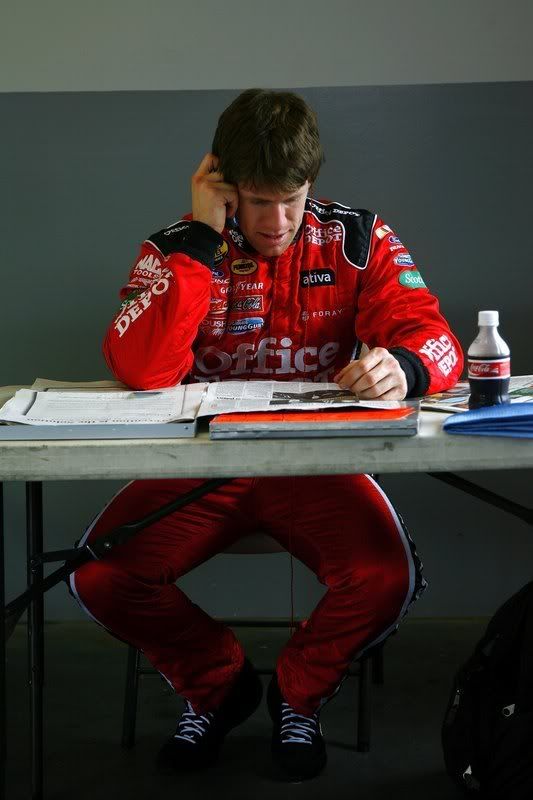 "Hmm... did Tony accept my apology? Hey, wait a minute! If he breaks my nose, it would match my firesuit!"
Harvick: "You look like an astronaut"
Kahne: "You look like Big Bird"